Noble Marketing Co., Ltd. is the trading company of Cititex Group. Our Mission is to procure and select the best quality food, beverage and ingredients from Thailand to consumers around the world. Our products under Madame Wong brand, City Fresh brand and later Bua-Luang brand have been established and well recognized in more than 30 countries in Europe, Australia and North America.
Eat fit.co, created in 2017 growing with a concept of healthier home cooking and happier eating.  Fit your mouth, Fit your body, Fit your calories.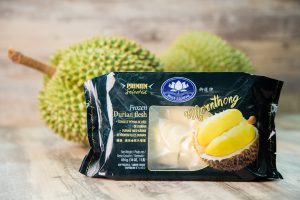 Being specialized in the frozen food, beverage, fruits and vegetables as well as dried foodstuffs, hundreds of items are available in our product list to serve all the Asian food lovers over the world. Besides supplying our brand products, we could also consolidate other well-known brand foodstuffs available in Thai market into each shipment in order to help our customers to minimize their inventory level of each item and increase the competitiveness.
Brands