Group Business
---
Fresh imported fruits
Founded in 1989, our fresh imported fruits division is Thailand's premier fresh fruit importer, being the first fruit importer in Thailand who imported fruits and directly supplied to the retailers such as Makro, Tesco Lotus and Big C supercenter since they first set up their business in Thailand and continue supplying up until now. Besides the foreign supermarket chains, the company also has been supplying quality fruits to local supermarkets and wholesalers across the country.
With the strong commitment based on honesty and sincerity with our suppliers and customers, we are the leading imported fresh fruit providers in Thailand covering the whole fresh fruit value chain including sourcing, importing, quality inspection, storing, prepacking, distributing and marketing in order to provide quality fruits from the best sources all over the world with reasonable prices to Thai consumers all year round.
Therefore, starting from two small shop houses in downtown Bangkok,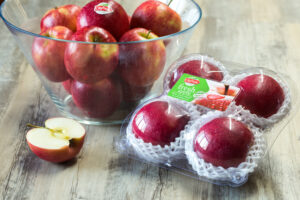 the company is currently having facilities for storing and prepacking fresh fruits in two locations, Bangkok and Pathumthani with total capacityof 10,000 sq.m. and distribute fruits for over 40,000 tons a year.
Moreover, we are an exclusive distributor of global renowned fruit brands such as Zespri Kiwi, Pink Lady apple, Avanza avocado, Joya apple, Dole etc. and incorporate in marketing and promotion activities in order to grow business together sustainably. Apart from the global brands, the company also has its own brands for prepacked fruits supplying to premium supermarkets namely City Fresh Quality and Fruit D'or Organic in order to provide selected fresh quality fruits for Thai consumers.
Furthermore, the fresh fruit division has started online fresh fruit delivery business under City Fresh Delivery in 2015, allowing ended consumers to order fresh fruits by fingertips and fruits will be delivered right to their door.
Visit Us:
---

Thai food and products export
Noble Marketing Co., Ltd. is the trading company of Cititex Group. Our Mission is to procure and select the best quality food, beverage and ingredients from Thailand to consumers around the world. Our products under Madame Wong brand, City Fresh brand and later Bua-Luang brand have been established and well recognized in more than 30 countries in Europe, Australia and North America.
Eat fit.co, created in 2017 growing with a concept of healthier home cooking and happier eating. Fit your mouth, Fit your body, Fit your calories.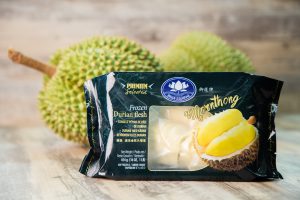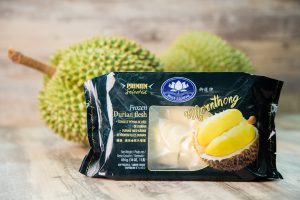 Being specialized in the frozen food, beverage, fruits and vegetables as well as dried foodstuffs, hundreds of items are available in our product list to serve all the Asian food lovers over the world. Besides supplying our brand products, we could also consolidate other well-known brand foodstuffs available in Thai market into each shipment in order to help our customers to minimize their inventory level of each item and increase the competitiveness.
Imported beverage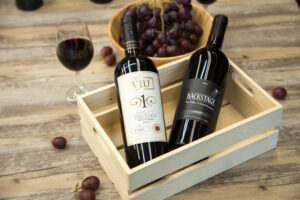 Noble Marketing Co., Ltd. is importer that imported international premium beverages supplied to retailer such as Makro, The Mall, Villa market, Foodland and Max Valu.
Furthermore, we are supplied to wholesaler, hotel and rest
aurant in Thailand for local consumer as well as Thai and foreign. Our premium beverage includes wine and whiskey are imported from many countries in Europe, Asia, Australia, New Zealand, North America and South Africa.
---
Cold storage pre-packing service
CTX Holding Co., Ltd is a complete logistic services provider with an integrated logistic system for importing, storing, packaging and delivery. In 2010 CTX Holding was established under Cititex Group with the capital of 500-million-baht investment in cold storage warehouse and logistic services for hypermarket. Located in Talaadthai wholesale market, the largest wholesales market in Thailand, the warehouse has capacity of over 4,000 Tons and manage the inventory stock with the warehouse management system equipped with 24-hour temperature recorder and the system to maintain stability and to control the different temperatures both chilled and frozen cold storage. So far, this is the largest and most modern cold storage and distribution center in Talaadthai market with the superior service.
The best thing to do in this situation is to make it about them i don`t want to do my homework.